News
Introducing: Rush Hour protégé Interstellar Funk talks Amsterdam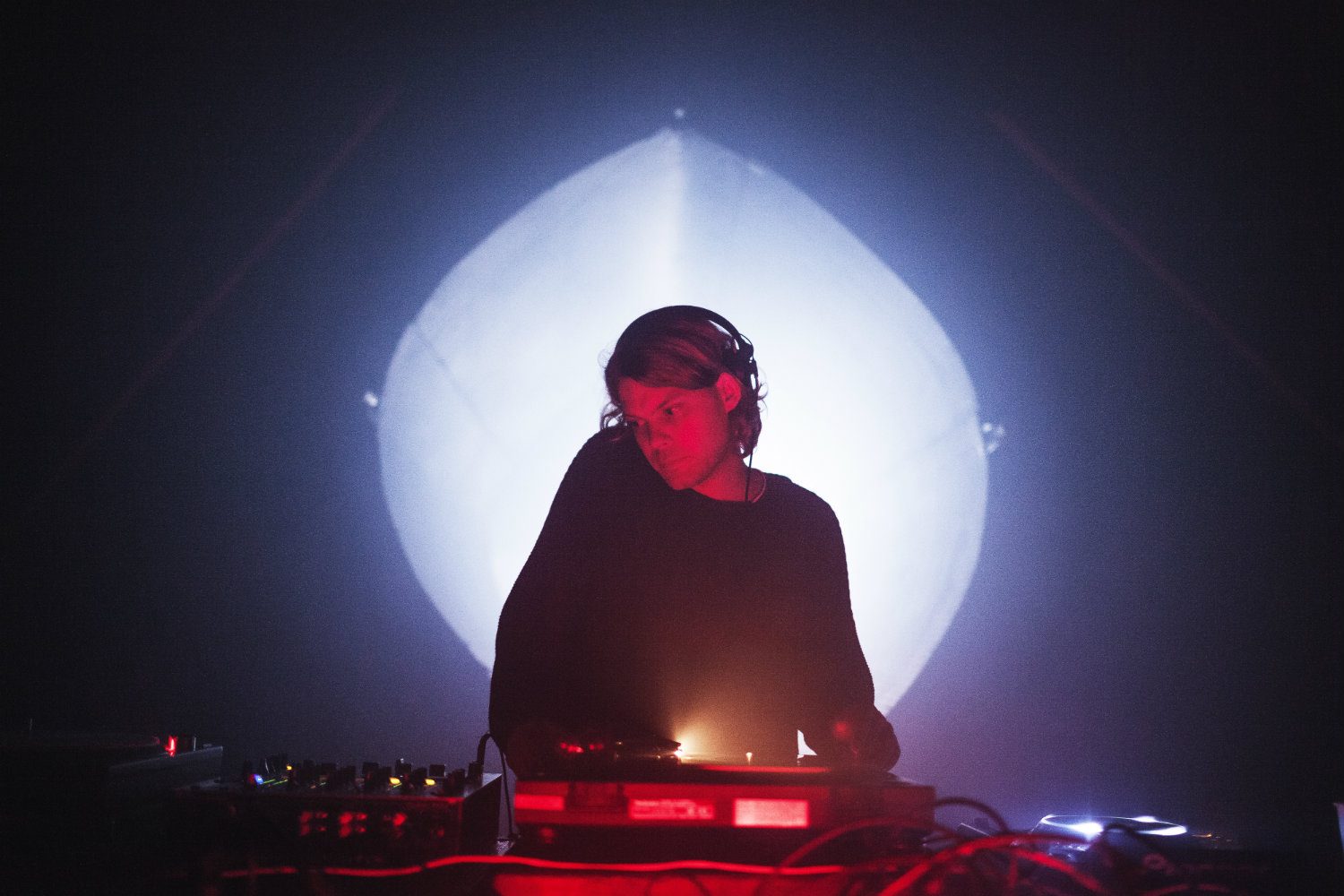 Olf Van Elden had a quite natural break into music: after moving to Amsterdam in his late teens he was offered an internship at the distribution arm of Rush Hour, where he later went on to work full-time and release his own music as Interstellar Funk. There's little question that the Dutch imprint has been at the heart of Van Elden's success, but that's not to say he's been a part of only one crew: he also hosts a monthly residency at Red Light Radio, and frequently tours as part of Dekmantel. His release schedule so far has followed a similar pattern, with his best known material landing on Rush Hour, Dekmantel and Berceuse Heroique. The trend linking many of these institutions together is their ties to Amsterdam, but for the last 12 months Van Elden has been getting recognition on an international level too. Ahead of his Farringdon debut alongside Rush Hour star Hunee on 12th August, we talked to him to hear more about Rush Hour, his record digging habits, and the electronic scene in the city he calls home.
You're probably best known in the UK for your ties to Dekmantel, how did you become linked with them?
I was already living in Amsterdam when Dekmantel first started throwing parties here. I went to those from the beginning, and that's kind of how it started. We all had a similar taste in music – they were interested in the same kind of Detroit stuff as me. The parties were small, and they had a dedicated crowd that used to go to every party, so we all got to know each other.
Was this around the same time you started working at Rush Hour?
I've been there for almost 5 or 6 years. The first job I got was an internship, for the third year of my art academia, and I already knew some of the team there. In a way, it was a good way to get my foot in the door to the music industry. Back then I was already producing, and I was buying a lot of records from Rush Hour.
How much have you learned from working there over the last few years?
We listen to music for the whole day, and often discuss things like touring and gig schedules. For my whole time there I've learned a lot about managing and producing a label. From Antal particularly, he's given me a lot of guidance in the best way to approach my career.
How young were you when you started record digging?
I moved to Amsterdam when I was around 18. My brother was doing parties in Club 11, the former Trouw, and around the same time I started to take an interest in electronic music. I started buying records – mostly Detroit stuff – and from there on I started playing increasingly.
Presumably your sound has changed since then.
Your taste always changes. I don't think it would be healthy to just play the same records from 10 years ago – I'm always trying to get to know new records. My taste has changed in a way, but part of it comes from learning more music through the years.
How important has Red Light Radio been for Amsterdam?
It's the first and only radio station – previously there was never such a thing. It's given a great chance for many people to build a profile, and now it's at a point where people from other cities know the station and hear those artists too.
From the outside, it seems like Amsterdam has one of the world's strongest scenes for electronic music.
I think it's hard to draw comparison between different cities. London seems to be doing quite well, Berlin also, but there are also cities like Belgrave or Tel-Aviv – they have a good small scene going on. There's a different energy to each city.
Is there a strong tie between all the different Amsterdam crews?
Absolutely, for me at least there certainly is. I'm friends with Red Light Radio, I work at Rush Hour, and I often play with Dekmantel. From what I can see too, there's a connection between all of them.
Where do you spend most of your time outside of Rush Hour?
I'm mostly playing gigs on weekends, and during the week I'm at Rush Hour. I'm only there for 3 days, which gives me some time to go to the studio. Occasionally if I have gigs on both a Thursday and Friday, it limits me to only one studio day. It's getting busy for me now, but things are still manageable.