News
Introducing... Phaeleh (& His FABRICLIVE x Med School Mix)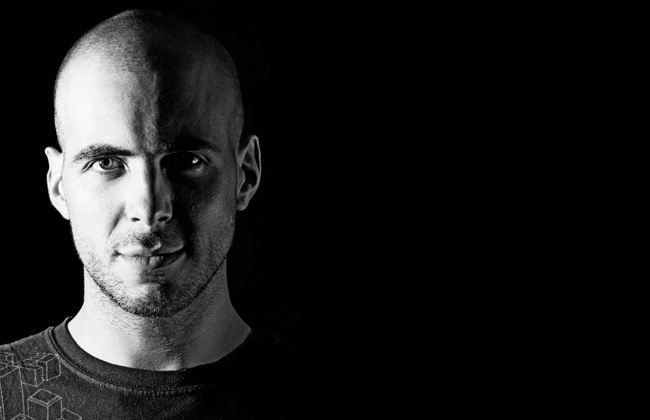 The Bristol based Phaeleh, aka Matt Preston, has been making dubstep informed music for some time, releasing on labels like Surface Tension, Urban Scrumping and Afterglo – a label on which he's released two full lenth albums. More concerned with melodic tension than bass weight, his music reflects the delicacy with which he treats his craft. Appearing in Room Three on the 20th July for the Med School takeover, we figured that after such a bank of material it was high time we caught up with the producer and asked him a few questions. You can also download his exclusive mix, a great touch stone for his music, via the widget below.
Download:
Phaeleh – FABRICLIVE x Med School Mix
Can you introduce yourself to our readers?
Hi my name's Matt and I produce under the name Phaeleh. I'm known mainly for making quite atmospheric, emotional chilled bass music.
So how did you start out getting into electronic music making?
I was in the fortunate position where my music teacher at school introduced me to Cubase when I was 14, so I was sequencing stuff from then. I think it was a few years later when Cubase started using audio so you could import stuff from Rebirth and Fruity Loops was when I started getting into it more seriously.
Do you think coming from Bristol has influenced your sound?
If I'm honest, I really don't think so. I moved here about 6 years ago off the back of enjoying visiting friends here and loving some house and breaks nights we went to years ago. I thought it was a beautiful city so got involved. I do think without the early support of a few people based in Bristol I wouldn't be in the position I'm in now. So without the supportive nature and creative buzz of the city I probably wouldn't have had the opportunities I've had. But in terms of my sound I've always made the music I wanted to, regardless of style. The music I make now doesn't sound too different from the stuff I was making 10 years ago; I'm just not using crappy general midi sounds for everything anymore.
Your production's being described as a subtle blend of melody and bass – what influences have gone into making you who you are musically?
I think the biggest influences on my early productions have probably been Aphex Twin, Tool and early Plaid stuff. I think I was always interested in melody off the back of a diet of The Beatles and Mike Oldfield growing up. I've always been drawn to music with quite melancholic overtones, so think my music has always had that element to it.
What music do you listen to outside of producing, has it changed a lot since you started? Do you think it feeds into the music you make?
I find I don't have as much time to listen to music as I might have in the past. But if I listen to anything these days it's normally some Philip Glass, Brian Eno or Steve Reich. I listen to a fair bit of classical stuff on a Debussy or Bach tip from time to time and also like rinsing out some old Moving Shadow and LTJ Bukem mixes every now and then. Obviously my tastes have changed a lot over time. I find it incredibly hard to listen to dubstep related stuff these days. I still love producing around that tempo, but find the number of people making stuff which excites me isn't as much as it was 3 or 4 years ago. Whilst I think the music I listen to will obviously influence me in some ways, I find my day to day life and the ups and downs which come with that have more of a bearing on the music I'm writing. I've always written to express myself rather than emulate somebody else.
Can you tell us a bit about the mix?
I started off with a few of my tunes as an introduction for anyone who might not be familiar with my stuff then move through the deeper end of things I might play out. There are more established producers on there like Kahn and Ruckspin alongside names people might not have come across before. I really rate what artists like Nanobyte, Congi and Asa are making at the moment. It's got the depth and soul that I find lacking from so much electronic music at the moment I think overall I wanted to make a mix which reflected my sound, and would also be suited to some chilled summer vibes.
What've you got coming up this summer? Any more releases in the pipeline?
Well I'm trying to get as much studio time as possible over the summer, though got a few festivals like Secret Garden Party, Kendal Calling and Outlook coming up. I'm actively slowing down on DJ sets a bit now so I can really concentrate on the next album. My full creative attention is going on that, the last few releases were really rushed so I want to take my time with this one, and hopefully get it ready for a release early next year. I had a track on the recent Electronic Explorations compilation too, but think the only other tracks associated with me out this year will be a remix 12" of 'The Cold In You' which is dropping on Afterglo in the Autumn, though should have more details about that soon.
Phaeleh – FABRICLIVE x Med School Mix
Tracklist: Phaeleh - In The Twilight Phaeleh - Unwanted (feat. Anneka) J-One - All I Need (Phaeleh Remix) Phaeleh - Lament Phaeleh - Should Be True Ruckspin - Belong Trim - Notice Now (TMSV Remix) Congi - Somnium SPD - Idealist SPD - Tunwan Submotion Orchestra - Hymn For Him (Phaeleh Remix) Lojik - Float Phaeleh - Ghosts Of Memories Nanobyte - Kalyke Lung - Broken Asa - Ebony (Sorrow Remix) Phaeleh - Think About It Nanobyte - Lamp Men Eleven8 - Alone Nanobyte - Fallen To Sorrow Nanobyte - Lost Time Phaeleh - Losing You Kahn - Polar Congi - No Way Back Phaeleh - Plateau Lojik - Retrospect Nanobyte - Want For Nothing Aeolho - Lapdance Asa & Preta-Loka - Ark Nuage - Fahrenheit 17 Nuage - Colours Asa & Stumbleine - Vapour
Catch Phaeleh in the Med School hosted Room Three on Friday 20th July.