News
Introducing: Random Movement & his FABRICLIVE Promo Mix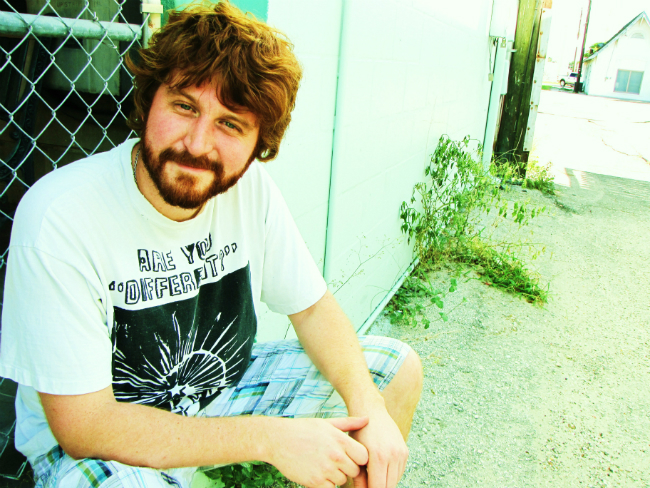 With an album release on DJ Marky's Innerground label, it's fair to say Random Movement is one of the successful exports from stateside drum & bass. Coming from a jazz background the relationship with Marky's label isn't that surprising given the Brazilian's penchant for flair and danceable melodies, but with a recorded career that stretches back to 2005, Random Movement's got a real depth amongst his archives. Making the long journey to perform in Room Two at the launch of FABRICLIVE 68: Calibre a week today, we took the opportunity to tie him down to an IP address and threw him some questions that better frame his promotional mix, made as a teaser of the kind of music you can expect to hear from him when he touches down in the UK next week.
Download:
Random Movement - FABRICLIVE Promo Mix
For those who may not be acquainted with you or your sound, can you introduce yourself and your music? How would you describe the music you make?
I am the guy behind Random Movement, a soulful drum & bass project that started back in 2001 as a duo. Since 2006 it's been just me at the wheel, an upright bass player with a jazz background that somehow fell into this crazy electronic music craze back in the 90's and never left. I weave a lot of funk, soul, reggae and jazz samples/influence into the tunes I make, and I almost always keep it melodic, with a style ranging from deep to uplifting.
How did you get involved with d&b?
I was working on some experimental/IDM/Electro-Industrial music for a long time, spanning from about 1994 until 2000, and in December of 2000 I had a big hard drive crash and lost all of the sounds and music I had ever made or written. I was crushed. And on top of that, I was failing in my university studies, and the girl I had been with for years had just admitted to sleeping with another guy for the last couple of months of our relationship. I was at a pretty low point in my life, so I decided to go out to the club that night and take a fist full of numerous drugs and stop giving a fuck about anything. A friend of mine was DJing that night, and he played a song by High Contrast called 'Return of Forever', and I had never really heard music like that before. It totally moved me like nothing else ever had, and I decided pretty much overnight that I was going to start making drum and bass for at least a long portion of my life. I teamed up with Jack Sheets, known as DJ Shapeshifter at the time, now known as Mister Shifter. He had been DJing this style of music for years and wanted someone to work on music with, and so the whole thing started up from there.
How does it feel being picked out by Marky to release on Innerground? Is it a label you've always respected?
I feel honoured that Marky has done everything he has done for my musical career. I owe him a lot. He has helped propel me to new heights and pushed me to work harder and strive to do better. I have always played the tunes from Innerground's stash of great releases over the years and it's really exciting to be able to release with them regularly. Marky rules.
What have you been working on recently?
I have just finished up a big DJ mix for Innergrounds next album,
The Sound of Innerground
. It has a selection of both new and old tunes from the Innerground catalogue that I use in a continuous DJ mix, as well as a second disk with DJ friendly tracks (with a couple of tunes I've made), due out in April. I also have a couple of tracks coming on Liquid V's Club Sampler due this year, as well as single's on Rubik, Intrigue, and a few other remixes and tracks being featured on various artist compilations.
Can you tell us a little bit about the mix you've made for us?
This is a cross-section of new music that I have gotten in my inbox over the past few weeks, a representation of some of the music I've been feeling lately. Lots of love with a little grime to pass the time. Like eggs fried in bacon grease and some cheese grits to throw on that hangover. I hope you enjoy it. --
Random Movement – FABRICLIVE Promo Mix
Tracklist: Phil Tangent - Pleasure Trip (Rubik) Velocity - Flashbulb Memory (Dub) Makoto - You've Got Sumptin' feat. Paul Randolph (Sinistarr Remix) (Human Elements) Boosta & Atmos T - Coffin Dodger (Muzik Hertz) dRamatic & dbAudio - Seance (Dub) Rowpieces - Cosmic Funk (Influenza) Level 2 - Hang On (Dub) T.I - 2nd Chance (Innerground) Funkware - Crazy Cut (Soul Bros) Peshay - Fall For You feat. Natalie Reece (Liquid V) Random Movement - Down Somehow (Innerground) Command Strange & Malaky - Regrets (Horizons) Random Movement - ?????? (Dub) Random Movement - I'm Nobody's Fool (Rubik) Sevin - Intercept (Dub) Boosta & Atmos T - Low Down (Muzik Hertz) Random Movement - Your Dancing Feat (Rubik) Funkware - Like Your Heart (Soul Bros) PFM - This Must Be Love (Original Mix) (Phuzion Digital)
Catch Random Movement in Room Two for the launch of FABRICLIVE 68: Calibre on Friday 15th March. Full lineup/info/tickets here: http://www.fabriclondon.com/club/listing/697