News
Introducing Rob Mello + His fabric Promo Mix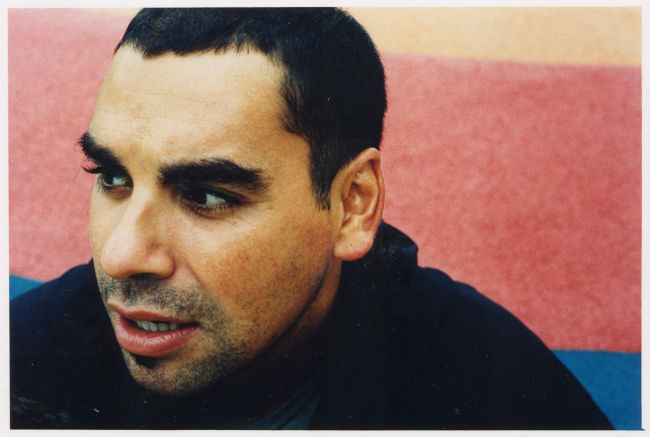 In the thick heat of the mid-eighties house wave, when its godfathers Frankie Knuckles, Tony Humphries and Larry Levan all invoked a rare spirit pushing the sound forward – London boy
Rob Mello
was forever watching closely. A decade on and hooked on house, he wasted no time debuting on Zoom in 1992 with "Deep Collective." Ever since, Mello's discography has left us dizzy keeping up with a torrent of storming releases on Azuli, Derrick Carter & Solomon's Classic Records and Crosstown Rebels. And of course, we'd be fools not to mention his collaborations with Luke Solomon and Zaki Dee as 'Heaven and Earth' leading to his benchmark release on Chez Damier and Ron Trent's pedigree Prescription Records. Next Saturday, in Room Three Rob will be showing us why he's got the house system nailed in an uninterrupted, down-home groove next to Nick Dare and Terry Francis. Read on to hear Rob talk about his love for the music and a whole lot more. His promo mix deserves massive props too, keeping old and new house alive.
Hi Rob. Great to meet you. We're half way through the year already. How has the last six months been for you and what are you looking forward to most about the next?
Good to meet you too.Gosh my memory is so bad I can hardly remember what I did yesterday. The last six months on the whole have been good apart from the weather that is. I'm really looking forward to the rest of the year. I have some exciting collaborations lined up. Also I will be releasing a 4 part series of No Ears Dubs that will be vinyl only.
We read you first got hooked on house music with the likes of Frankie Knuckles and Larry Levan in the mid-eighties. What was it about this rare time in house music that was so inspiring for you? Do you feel it can ever be matched?
When all this was going on you really just absorbed what was happening. Only in retrospect are you able to realize how influential this time was on dance music generally. I think technology had a huge influence on music back then just as it does now. The very existence of dance music depends on every new generation pushing the boundaries to keep it cutting edge. I'm sure it will be matched again and again.
Can you give us some stand out records that remind you most of this particular time and that you still love to play out this day?
I could go on and on but here are a few...
Anything with Timmy Regisford, Boyd Jarvis & Darryl Payne
Colonel Abrams – Music Is The Answer Dub (Streetwise) 1984
Circuit – Release The Tension Dub (4th&Broadway) 1984
Rhythm is rhythm – The Dance (Transmat) 1987
Elektritrik Funk – On A Journey (Prelude) 1982
Northend – Tees Happy (Emergency) 1981
In the past you've worked at Zoom and Black Market Records, as chief buyer of classy US house. This experience must have sent your music knowledge through the roof. What else did you learn from working there and how much time you get in store today?
I still buy and play mostly vinyl. I love it so why change? For those who still buy vinyl they will also tell you that record shops can never be replaced. When you have somebody that is knowledgeable and understands what you are after it just saves so much time sifting through all the crap. Working in a record shop gives you a great insight into the music business. It taught me a lot.
In the past you've collaborated with Luke Solomon and Zaki Dee on Heaven and Earth. Who else would you love to collaborate with in the future and why?
I really enjoy collaborating in the studio. I always come out learning something new. Not necessarily technical. It could be a thought process or something of that nature.
Tell us how you hooked up with Carter and Solomon's Classic Records? What makes Classic stand out from the crowd
Derrick and Luke have been friends of mine since the early 90's. They had decided to start a record label and asked if I was up for doing something. Classic started in 1995 with the Seasons LP. Luke and I did a "Heaven & Earth" track on there but it wasn't until around 1998 when Zaki and my imprint "Luxury Service" drew to an end that I released my first single on Classic. What made Classic stand out from the crowd back then was timing and great staff working at the label. They really had something to say back then and listening to the back catalogue it still stands now.
What was it that lead you to start your own music platforms Luxury Service and Disco 45 labels releasing the likes of Robert Owens and Lil Mark. Are there plans on the horizon for a new label from you?
Both labels were originally started to bypass A&R and just put out music we loved without someone saying "can you change those 8 bars in the middle". Then friends would play us stuff that we loved and so we then started putting out other artists music. Funnily enough I really have seemed to have gone full circle with a new "No Ears Recordings". Vinyl only, no digital!
Tell us what you enjoy most about hosting radio shows, something you've indulged in regularly?Who else on the FM circuit do you like to tune into?
I had a 3 year stint hosting my own Friday night show on "Girls FM". I would turn up with a bag full of new 12" from Blackmarket and share them with the audience. I loved it and would love to do it again maybe on a legal station this time though. My Legs can't run as fast as they used to. Friday nights seemed to be the DTI's favorite day to bust the studio.
What do you consider your proudest achievements to date in your historical music career?
On paper being nominated for a BAFTA probably, but I think being able to do what I do and have done for the last 29 years is quite an achievement in itself though I still have plenty I want to do though.
How are you looking forward to playing Room Three alongside Nick Dare next Saturday?
Really looking forward to hearing Nick and Terry play. They are both great DJs. Our styles are quite different but every time we've played Room Three it has been a blast. I never really know what to say when I'm asked about my own style of DJing. All I can say is I love a groove.
Finally, can you tell us about the mix you've done for us? How is it a reflection of the labels and artists you're into?
I just mixed some of the records that I've been digging recently. There's a mixture of new and older records here. I love trying to join the dots.