News
Introducing: The Cornerstone Of Los Angeles' Techno Community, Drumcell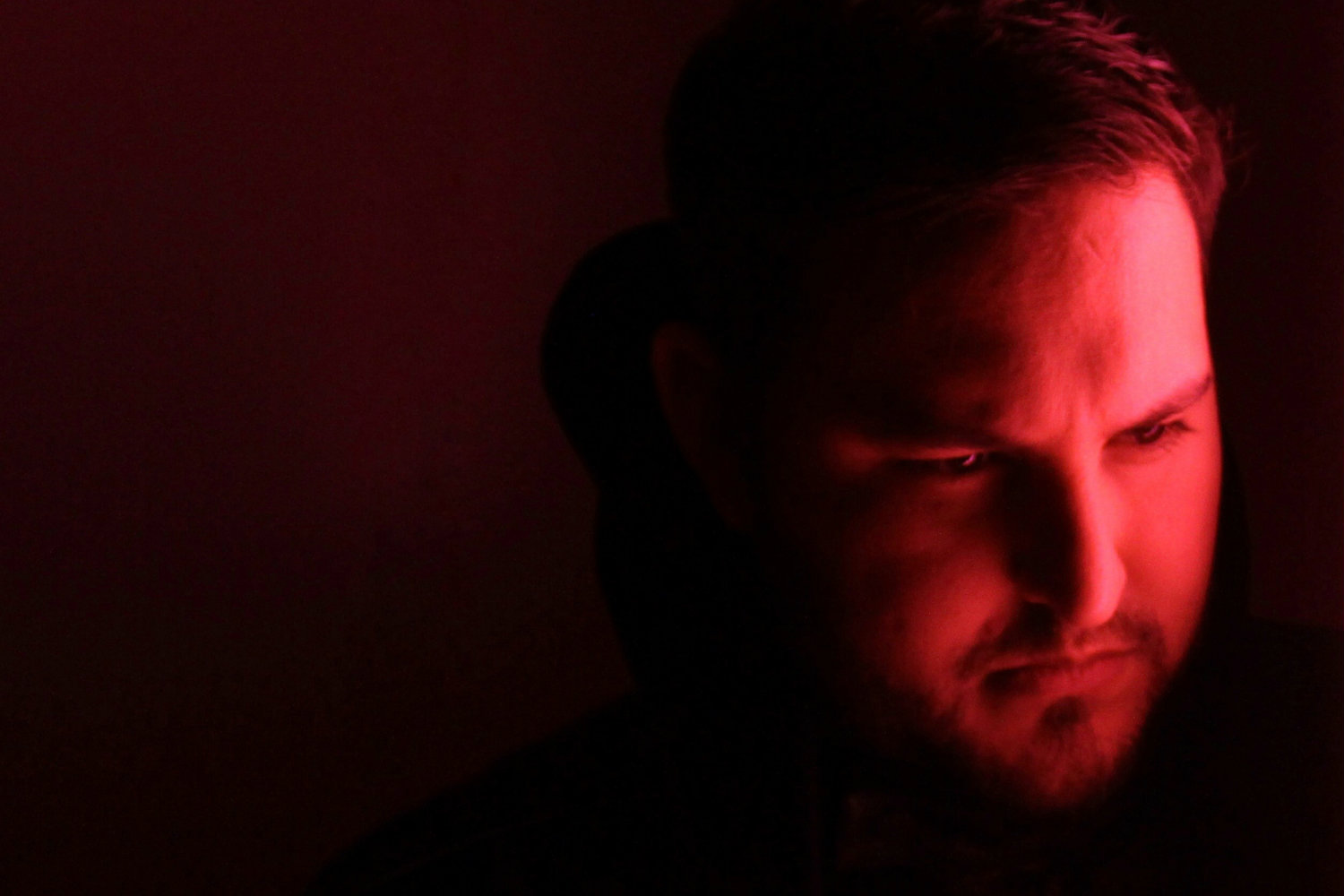 Being both born and bred in Los Angeles is a bit of a rare thing according to Moe Espinoza who has produced and performed music under the name of Drumcell for the last 20 years of his life. He calls it a 'city of transplants' a place where people from all corners of the United States (indeed the world) come together seeking out a life for themselves. However, for some time residents of the city who were drawn to the emerging sound of house and techno in the 90s found themselves to be direly lacking in environments to engage in this sound. Espinoza himself was more than aware of this problem after being drawn into the genre from his very first rave experience, so as part of the crew Droid Behaviour he established a network of party goers and artists putting on techno parties in LA's vast expanse of warehouse spaces. To the credit of his hard work, the scene has flourished and in recent years putting the city on the map for international artists alongside the more traditionally renowned spots for electronics, Minneapolis and Detroit. But for Espinoza it's always been about the actual creation of music, this is where his drive has always been. There are many layers to his capabilities, too. Drumcell and Droid Behaviour have always been about techno made for the dancefloor and the bringing of souls together, yet his live project Hypoxia and newer label BL_K Noise explores a much more introverted, experimental and immersive potential to his aesthetic. We have a huge amount of respect for not only his audial ethos but also for the dedication he's shown to bringing the spirit of techno to his home city. So, ahead of his debut in Room Two this coming Saturday night we felt it important to share his story and his style of selections in this interview and exclusive promo mix.
Download:
Drumcell fabric Promo Mix
It always feels like there's not a huge amount of understanding about LA's history when it comes to techno. Perhaps we're Eurocentric over here we know what's going down in Berlin, Barcelona or Frankfurt but shamefully there's a knowledge blank over the West Coast. Just how did growing up there inform your career?
I was born and raised here in Los Angeles. There's not very many of us because there's not a lot of locals in this city, it seems like it's a city of transplants. It has a pretty massive history with undercurrent electronic music culture. I think at one point in the mid 90s it had one of the biggest rave scenes in the United States. I grew up playing guitar in a lot of hardcore punk bands, doing the local band scene thing and I was fortunate enough to have one of the drummers in my band who was already heavily into dance music culture and invited me out for a night. I took a chance on it and it changed my life.
Then that lead into you starting up the collective Droid Behaviour - how has that built the community from when you started?
I never envisioned myself as a promoter at any point in my life. Writing music, producing music and performing music has been my life for as long as I can possibly imagine. But unfortunately on the West Coast, despite having a big trance and drum and bass scene, techno was never really a mainstay.It essentially just came down to the fact that if we're not going to do it then nobody else is. That was why Droid started - it wasn't to start parties but to build a grassroots movement on the West Coast and to bring an awareness to techno in its own right. Finding like minded people who were into the music like we were, it's such a massive sprawling city it's hard to bridge the gaps between people.
What kind of framework was there to promote in what clubs were there to support this or was it a case of finding warehouse spaces?
Like I just said, Los Angeles is a sprawling world of warehouses and underground locations in the city. It's always been like that, longer than we existed. We were heavily inspired by those types of environments and we felt that warehouses not only provided the perfect environment for the music but it was also a blank canvas, where we were able to build an immersive environment for people to go into and have a good time. We did club nights too, whenever there were artists we couldn't afford on a warehouse budget and needed to step up the production a bit. We collaborated with clubs all over the city, we even did nights with Richie Hawtin and Jeff Mills in the early 2000s. For us, our focus was always primarily on educating the crowd up here and spreading the fact that there's something beyond what the city was providing at the time, that techno is historical and at the roots of everything we listen to.
"I think our ultimate goal was to spread the music we were making as producers globally around the world as much as we could"
So, locally you gained a huge amount of ground but especially in recent years we've seen more people talking about what you do on an international level. When did you start making that connection with Europe?
I think our ultimate goal was to spread the music we were making as producers globally around the world as much as we could. When we started the label with Droid, we always put a heavy focus on starting out only releasing records from people from Los Angeles, then it turned into releasing records from North America, Canada and even Mexico. The reason why we did that is because it always felt like starting a record label in the States then releasing music from European artists was like bringing sand to the beach. I felt like we needed something that would represent for ourselves and spread our sound and what we were doing. In around 2010 I linked up with Speedy J and Chris Leibingpretty tightly, they were the first people to start bringing me out to Europe and playing shows with them. After I released my first full length album I found myself out in Europe almost every single weekend playing gigs. Those relationships have spawned up, I'm doing a record with Rodhad on Dystopian too, so it's catapulted my career more to the European market quite a bit. It's also allowed me to expose the Droid label and what we've been doing in Los Angeles and bring awareness to the city of LA to a more global market which has also helped the city of LA quite a bit. But I can't take the credit solely, there's a lot of people out here in Los Angeles that are making music that are making waves internationally. I mean Silent Servant, helinked up with Regis and Ruskin in the UK, did the Sandwell District label and Jealous God. There's also Developer and Raiz who have been making a lot of records and how could I not mentionTruncate.
There are so many layers to what you do too in your other guises. The Hypoxia project for example, you really create some great soundscapes and moods, making full use of modular synths. I mean it's become so popular right now but what's drawn you to that type of set up?
I hate to be that geezer who comes in and says I've been doing this before everyone else has but in a lot of ways it's quite true. Just like a lot of people I've been collecting analogue synthesisers and equipment for decades. A lot of the original modular manufacturers started out here. It was just by chance that I was friends with quite a few of them so when the scene really started with the modular thing I was on the ground floor of that whole movement happening, I was in the right time in the right place. I found it a very inspiring environment to work with. I don't really use it so much in a live sense with techno so to speak but with the Hypoxia thing I find it a very flexible musical instrument for me to be able to come up with really melancholy melodies and an expressive deeper emotional sense of music for me. I like to be able to select one instrument and exploiting its limitations and exploring my creativity within it.
You've recorded this mix for us so I wanted to talk about how your work with Native Instruments and use of its products is felt in it…
I still use Traktor for my Drumcell sets. I worked for Native Instruments for 10 years starting in 2000, I was there in the very beginning in the development of Traktor so I had a hand in its growth process I worked inside the DJ division. But, unfortunately when my DJ career started to lift off and using my two week holiday time allotted to me, I had to make the choice whether to write music full time or work for a company so I chose music.
What are you mainly focussing on now?
I started another label called BL_K Noise we've been running for about two years now and it's an outlet where I release a lot more of my eclectic more experimental music. It's a label that focuses on a lot more droney, ambient, noise and distorted stuff. We're starting to plan a lot of showcases this year in Europe as well with myself as Hypoxia, my partner Surachai and also a good friend and collaborator Richard Divine. I wish I could announce some of the dates cos they're really exciting but it's a little bit too soon. I also have a full length album coming out with another friend that's coming out on a really respectable label but I really can't say any more right now.