News
New Years Eve Countdown: Steffi and Virginia B2B Interview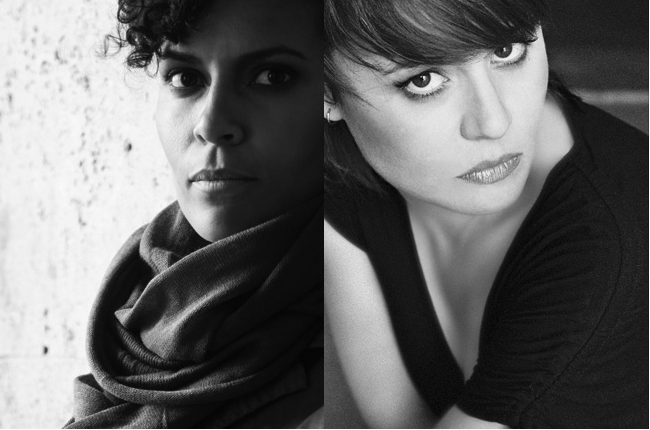 Over the years we've come to know
Steffi
for her established relationship with Berlin club label,
Ostgut Ton
and her supreme residency at Panoramabar which recently added to the news of her highly anticipated release on Panorama Bar's fifth mix CD, next April.
Virginia
, we familiarize with being the voice of beautiful house releases, including the natural fusion of
'Reasons'
on Jus Ed's Underground Quality and Steffi's anthemic
'Yours'
, inspired by her passion for warm, analog tracks of the past and present house eras. As leading figures of Berlin's contemporary dance culture, they've been embracing the fringes of house and techno for over a decade, promoting underground parties with a lot of playfulness; arranging their solo DJ and live sets across the globe and returning to Farringdon on one of our biggest nights of the year when we open for twelve hours on New Years Eve with the likes of Martin Buttrich live, Robert Hood Presents: Floorplan and the Hypercolour crew all poised to play. As longtime friends and musical collaborators, we decided to dig deeper into the impossibly charming characters of Steffi and Virginia as they ask themselves some personal questions, that only they would know to ask.
Virginia asks Steffi
You were on tour a lot this year. Do you miss being in the studio with me?
No because you make weird noises with your teeth and you are very bossy.
Your 3 best shows this year?
Miami Vice Season 1 / Miami Vice Season 2 / Miami Vice Season 3
Any specific rituals for New Year's Eve besides the champagne shower (for the audience)?
The golden shower at Laboratory downstairs in Berghain. It's the only time in the year when it's open for women!
What are your plans for 2013? A little bird told me you are mixing the new Panorama Bar mix CD?
Yes the new Panorama Bar mix CD and a heart transplantation after this probably.
Things you want to do next year? / things you don't want to do next year?
I want to finish my new album, write some more music with you, do more serious food shopping, loose 20 kilo and I don't want to watch any overdubbed German movies!
What Christmas / NY present do you want from me?
A pearl necklace!
Steffi asks Virginia
What is your dream machine?
The Aerolatte hot milk frother.
If you could steal 5 records out of my collection, which ones would you grab?
Drexciya - Uncharted EP
Elecktroids - Elektroworld
Suburban Knights - The Art of Stalking
Autechre - Incunabula
Andre Hazes - Waarom
You kicked me out of the studio and produced a 12 inch for Ostgut Ton, what can we expect?
Yes it's my first solo Ep and I am very excited about it! It contains a full vocal track and 3 instrumental tracks, most of the songs have a Detroit electro feel, something slightly different than some people might expect from me.
Any chance you will let me back in in 2013?
A box of chocolate, flowers and your TR-909 will do the trick.
Can we please go and do something else?
Sure, let's go and pick up the records I choose from your collection now!