News
Sleeve Notes: Peter Van Hoesen Discusses The Curative Aspect Of Stealth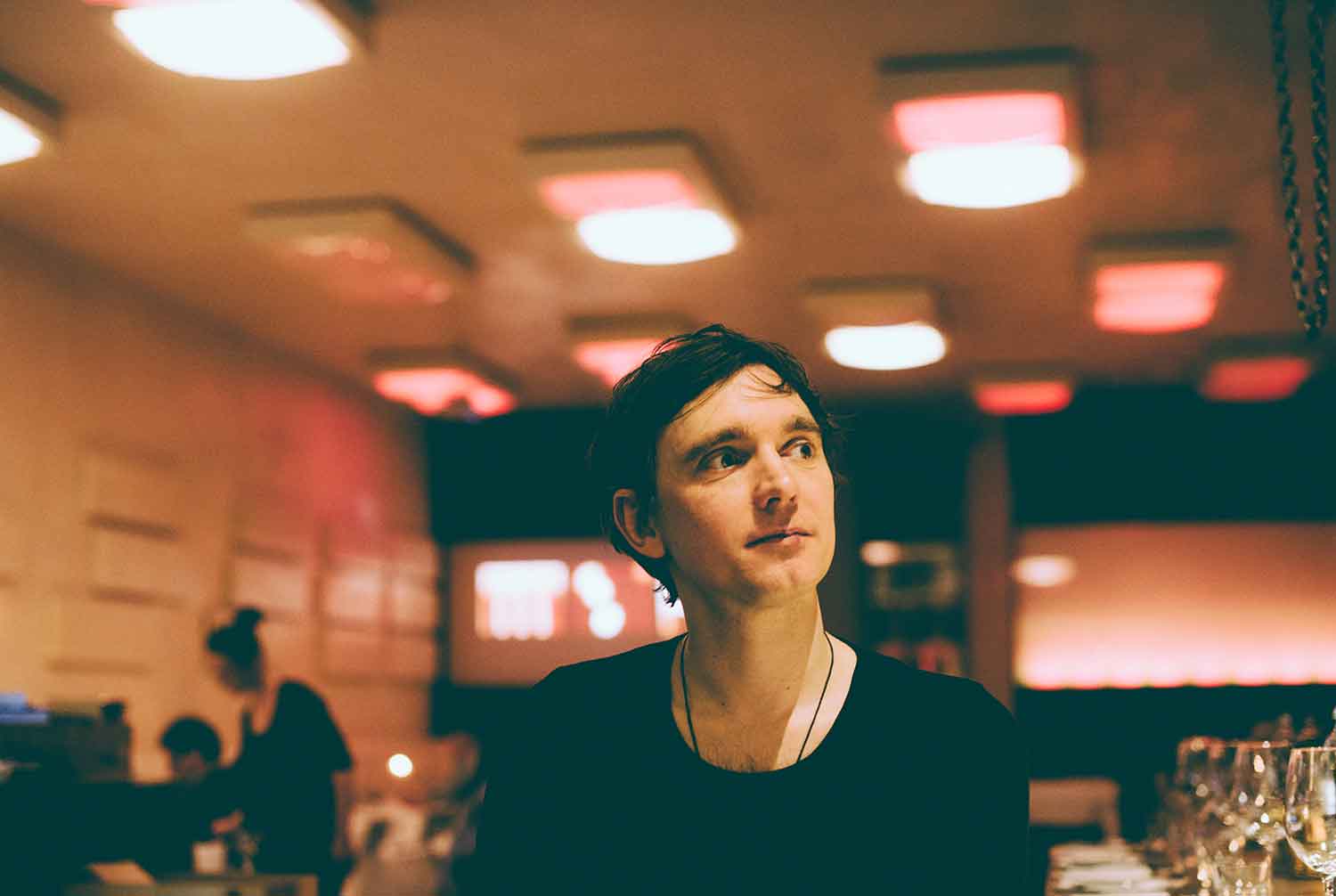 For his latest album project
Stealth
, Peter Van Hoesen set out to give the world a wider view into his musical universe by collating his latest productions alongside those of his friends and peers onto a compilation. Released on his label Time To Express on vinyl, digital and also in a mix that was strung together by Van Hoesen himself, the release features new material from Yves De Mey, Voices From The Lake, Mike Parker and others from Van Hoesen's inner circle with an aim to reduce the ego involved in directing attention to himself and his solo project. "I believe less and less in the artist as a solo subject," Van Hoesen says in a quote accompanying the release of
Stealth
. "The ego of the artist seems to be the driving force and, on the contrary, I think we exist within a multitude of connections; who we are is as much defined by who is around us.
Stealth
is a little reminder of that." At selected tour dates following the compilation's release Van Hoesen has been handing out copies of the CD at his gigs and party goers at his next date here on the 23rd January will also get an opportunity to procure a physical copy during the night. Simply head to Room Two for Van Hoesen's set. And with the project tying in so neatly to this next date we set the Time To Express boss to task, talking us through the selection process behind some of the release's stand out tracks.
Yves De Mey - Return For Access (Kempinski Remix)
Peter Van Hoesen:
Yves is a close friend and long-time collaborator. I really wanted him to be part of the
Stealth
story, and the great thing about his contribution is that it also allowed me to introduce a new name on the scene which we will feature on our label, Archives Intérieures later in 2016. Kempinski's remix of 'Return For Access' has a great industrial, almost sludgy feel to it, but it never goes into a cliché 'techno soundscape darkness'.
Wata Igarashi - Night
There's something really uplifting and positive about this track. I guess that's not surprising as Wata's personality is like that as well. Every time I've played out this track it's completely lightened up the dancefloor and I guess that's enough proof of Wata's talent. He's someone who will make big waves in 2016.
Peter Van Hoesen - Prime Symmetry
This is a very important track for me as it showcases something I've been playing a lot with recently: the extended use of shifting percussive elements, sometimes in polyrhythmic mode. My interest in a more percussive approach was tickled through listening to a lot of African drum recordings. The plan is to dive into this a bit deeper in 2016.
Mike Parker - Sinous Mode
Very few producers have such a distinct sound as Mike Parker does. You can instantly recognize a Mike Parker track. He recently started playing a live set and what I've heard really blew me away. He has an intense ability to work with very few sounds. He extracts everything out of those few elements, always reaching for a deeper mental vibe. 'Sinuous Mode' is a great example of his craftsmanship.
Eric Cloutier - Pluviophile
'Pluviophile' has this very focused, steady groove which really stands out. There is a nice, back-to-basics crispiness to it. For me it works perfectly as a counterpoint to Mike Parker's track. I like these moments of opposition, when two different vibes meet and create something new.
Voices From The Lake - Zulu Vortex
The first time I heard this tune was at Concrete in Paris. Donato and me where playing there and I think he mixed it in near the end of his set. I remember being in the DJ booth and him telling me to listen carefully before he mixed it in. Since then it's stuck in my brain. It's a total meltdown tune. I love playing it out from start to finish to allow people to experience the full trip. My guess is it'll be part of my sets for a long time to come.
Bee Mask - Headband (Peter Van Hoesen Remix)
I have a very strong personal connection with this track, as the original sounds form one of the strongest sonic experiences I've witnessed so far. Bee Mask played a live version of this track during his 2014 Labyrinth set. Those radiant bleeps in the beginning of the remix really got to me. I call them the sonic crystals. After hearing them on that amazing sound system I wanted to do something with them, so I reached out to Chris and he immediately agreed. We're both very happy with the end result, and I am proud that there's a Bee Mask contribution on the
Stealth
album.
Imaginary Softwoods - Aura Show
This track was very clearly commissioned to be the last tune on the compilation. In my mind there was no-one else to ask but John Elliot, and he delivered a stunning piece of music. It's exactly what I needed to close the mix: something elevating, melancholic and beautiful all at the same time.
Photograph: Camille Blake