News
Audio: Matteo Manzini prepares for takeoff in Room One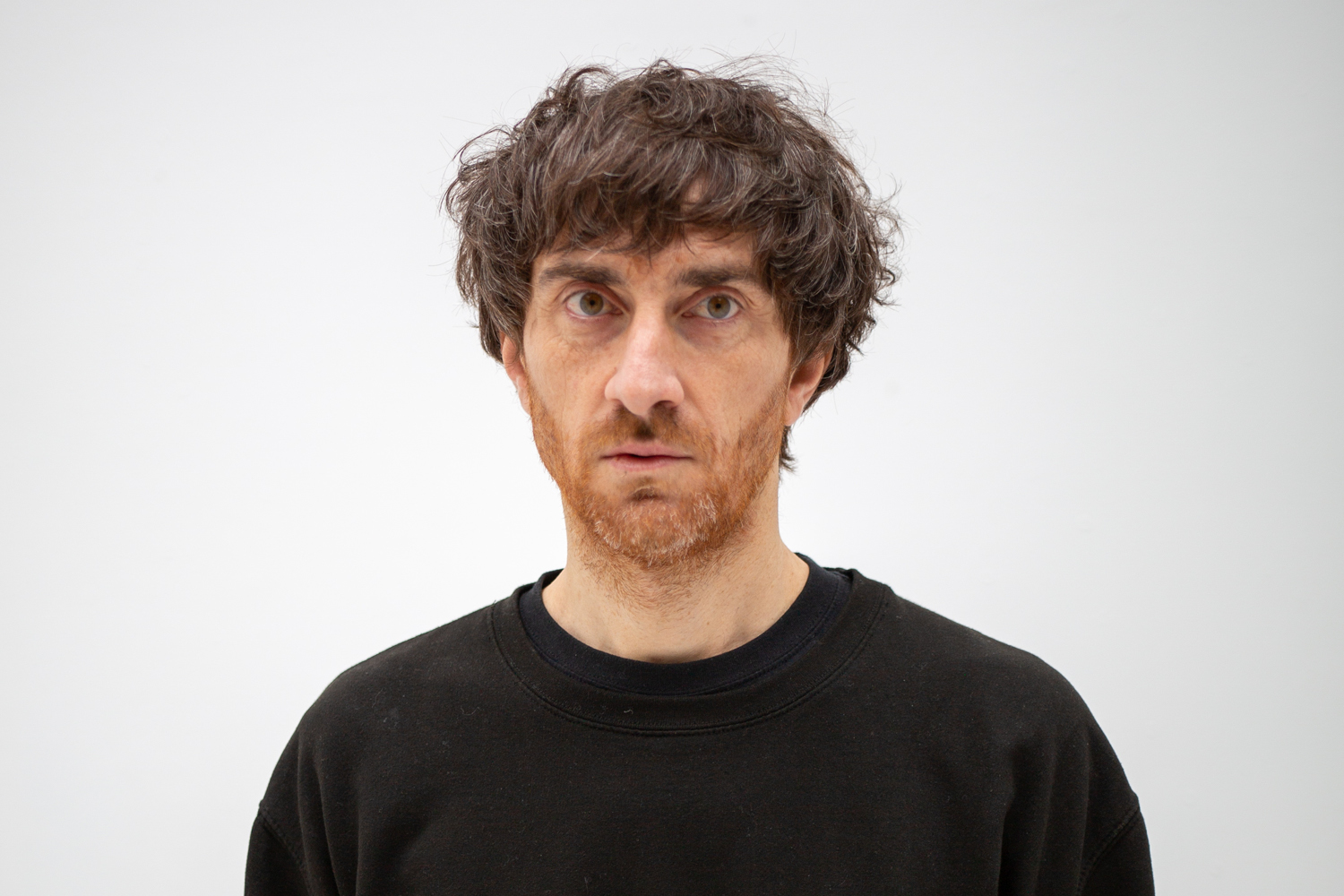 Matteo Manzini has been an integral part of London's electronic community for the last decade. The Bologna-born artist built his reputation on the underground circuit as the co-founder and resident DJ at Damaged, a Sunday night session that brought minimal artists like Andrew James Gustav and Christian AB to intimate basement venues around east London. He's been a regular with us both behind the decks and on the dancefloor over the years, honing a taste for minimal techno via rolling house and, in recent years, the occasional electro stinger. This approach is something that carries through to his label want?, where he and Italian counterpart Fabrizio Maurizi push a similar reductionist style of club and, just as importantly, post-club music (even from their black & white artwork aesthetic, you'll likely get a feel for the kind of terrain the pair like to experiment in). This Saturday he opens up Room One ahead of his "main professional reference", Rhadoo, and before joining us, he compiled a mix to warm up for the session. Imagined as an extended set in Room One, here Manzini guides us from takeoff to landing via the kind of weird, highly-detailed bits that go hand in hand with our prized sound system.
Download:
Matteo Manzini fabric Promo Mix
Is there a theme behind this mix?
I tried to apply the same structure that I would have used for an hypothetical all night long set in fabric's Room One, but squeezed into 62 minutes of music: 1) Intro 2) Going up in intensity with my best records for winning the trust of the dancefloor 3) Getting as weird as I want, as long as I had the trust from the previous point 4) Landing 5) Outro.
Where did you source the records from?
There are four unreleased pieces (two from Fabrizio Maurizi and myself coming out on want? later this year, one from the super-talented Riccardo, and one from myself solo) while everything else is available on the market: all these tracks and records had been tested on a dancefloor throughout my "career"; some of them recently, others many years ago.
How have you seen the scene change in London since you first arrived back in 2009?
This is a question that I've heard many times and for once I'd use it for highlighting what hasn't changed to my eyes in these 11 years: in particular, I'm referring to the passion and the will of all these new people constantly moving to London with the dream of putting up the best party or becoming the best possible DJ, and using all their energy and creativity for that whilst enjoying the journey and their personal growth (obviously not everyone reaches the target, but that doesn't always matter). It's quite inspiring in my opinion, even if some of the longstanding promoters probably don't like it.
Are there any up and coming producers or labels from the city that you think more people should know about and recommend?
I'd give two names: 1) Sohrab, who I
previously mentioned
on the fabric blog, for the music (his first EP still doesn't leave my bag), but also for the technical knowledge reflected in our never ending WhatsApp conversations about speakers and synths and drum machines 2) Tom Muldowney, who has nothing released yet (I'm taking a bit of a risk here), but I have been receiving music from him for over a year now and his tracks are full of ideas (sometimes even too many, to the point that I suggested to save some for the future). They are 100% true to his character, and this is a great skill for a musician in my opinion.
Can you talk about what it means to play on this line-up with us?
I have a reinterpretation of the fabric logo tattooed on my right forearm, done after the first time that I played in Room One on a Saturday night, and this should say enough about my passion for this club and for the staff running it: I can easily go out there by myself and feel at home as soon as I reach the front entrance. Obviously being on the same line-up with Rhadoo, my main professional reference, is an extra extra bonus.
What else do you have planned for 2020?
I've been working on an experimental side project called "patient better drivers" and I will try to make more of this music throughout the year, as someone wrote to me this is the way to find our own musical soul. Together with that, I will keep on running my dancefloor-oriented label want?, and producing more tracks with my beloved studio partner Fabrizio Maurizi. Also, this March I'll start a residency for a new London party called Ogenblik: it's based on long DJ sets and run by friends – exactly what I look for, and I'll do the best I can for paying back their trust.